Tamponic Waltz
The project lyrically expresses women's shared experience, 'a period,' with the process of Waltz dancing
by collaborative writing with people from other cultures and linguistic backgrounds.
The project stretched further to performance and lazer engraving works.
---
Performance Video
---
Stillcuts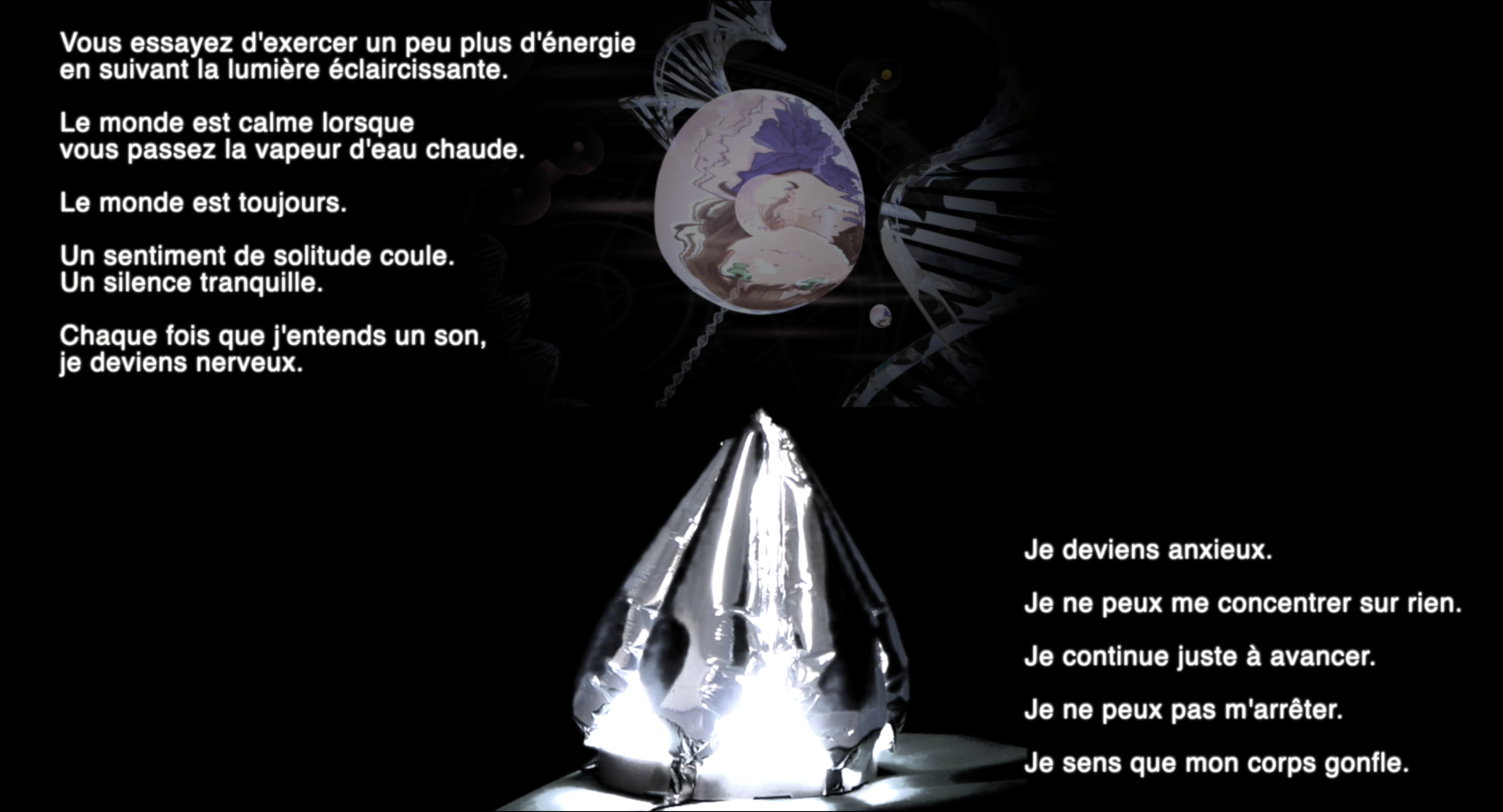 ---

Work Process


1. Collective Scriptwriting

The project starts from collecting personal stories about menstruation to building a universal narrative.

Six women from different countries were met online and shared their stories to write a poem-like fiction about women's period,
which features a girl swimming in the oceans of the moon.

The script contains English, French, Bengali, Korean, Japanese, and Spanish languages, which are the participants' mother tongues.





---
2. Recital based performance

For the next part of the project, performers recite the script and perform a waltz.




Three steps of Waltz (Push, Pull, and Change Partners) are shown
in a similar way we use tampons (Push, Pull, and Change)
and also metaphor a phase of a period (ovulation, PMS, menstruation).
Posters for the performance
---
Laser Engraving Works
---